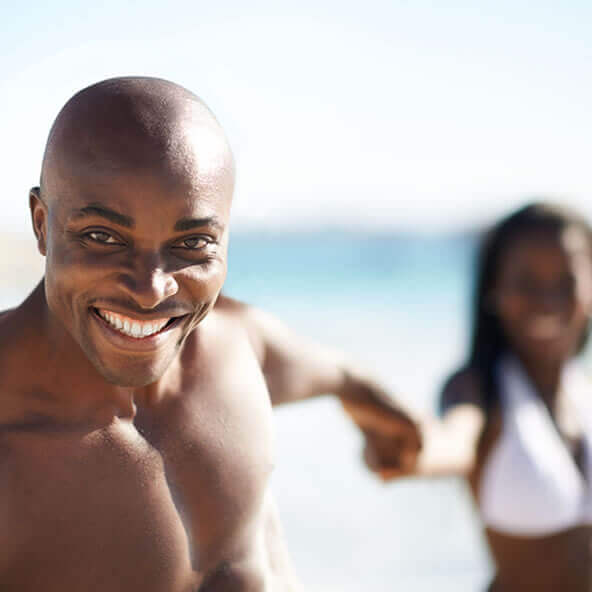 Diabetes mellitus is the most common cause of blindness in people younger than 65 years of age and one of the leading causes of permanent decreased vision. An estimated 41 million people in the United States alone―40% of whom are adults ranging in age from 40 to 74 years―have "pre-diabetes," a condition that significantly increases their risk of developing diabetes. It's extremely important for you to take steps to help prevent the development of this disease. You can try to avoid the problems associated with diabetes mellitus, including those that affect the eyes, by managing your diabetes well.
What Are The Causes of Diabetic Retinopathy?
High blood sugars and abnormalities in metabolism in diabetes mellitus may damage the blood vessels in the retina. Some of the areas most sensitive to decreased blood flow and oxygen delivery include the brain, the heart, the kidneys and the eyes.
What Are The Symptoms of Diabetic Retinopathy?
If you have fairly large, rapid shifts in your blood sugar levels, you may notice that your vision becomes blurry. This may occur prior to the diagnosis of diabetes mellitus, or it may develop after the initiation of treatment or a change in treatment of diabetes mellitus.
Symptoms may include:
Frequent changes in eye glass prescriptions
Blurred vision from fluctuating blood sugars
More rapid cataract development

ALL DIABETICS MUST BE UNDER THE CARE OF AN OPHTHALMOLOGIST (EYE M.D.) AND BE SEEN AT LEAST ONCE A YEAR.
How often do I Need Follow Up Appointments?
If you have diabetes mellitus and mild diabetic retinopathy, you may only need follow-up examinations with your ophthalmologist every six months to one year. If you have more serious diabetic retinopathy, more frequent follow-up appointments with your ophthalmologist are recommended based on the severity of your disease.
How can Diabetes Mellitus be Prevented?
If you have diabetes mellitus, "an ounce of prevention is worth a pound of cure." If you watch your diet, exercise daily, monitor your blood sugars and take your diabetic medications, the chances of developing serious eye problems from diabetes will decrease dramatically.
How Do I Get Started with Diabetic Retinopathy Treatments?
Dr. Joseph Selem and the staff at The Selem Center for Ophthalmology & Plastic Surgery would be happy to help you set up a private consultation to discuss diabetic retinopathy. Schedule an appointment online or call us at 305-444-0221.