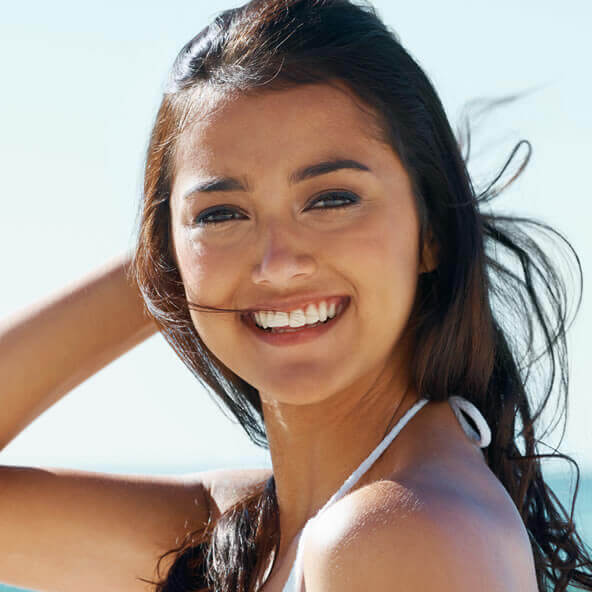 LATISSE® Eyelash Enhancer is the first FDA-approved solution to encourage natural eyelash growth. LATISSE® is a prescription treatment designed to help lashes grow thicker, longer, and darker. Patients who suffer from a lack of eyelashes (also referred to as "hypotrichosis of the eyelashes") can opt for LATISSE® to enhance their natural expression. This treatment is not meant to be a replacement for mascara, but rather a solution to achieve healthy eyelashes.

LATISSE® is a daily treatment that can be completed in the comfort of your home. There is no downtime or recovery associated with this non-invasive eyelash procedure. Patients administer LATISSE® every night before bedtime. A small amount of the LATISSE® solution is applied to the upper eyelashes using a specialized applicator. Over time, patients can expect to see an improvement in eyelash length, fullness, and color, with many seeing a noticeable difference in their lashes within a month of beginning treatment. Continual applications are required to sustain LATISSE® results.

If you are suffering from thin or lightly-colored eyelashes, then LATISSE® may be a long-lasting solution This innovative eyelash enhancer treatment is only available by prescription. Patients should schedule a consultation with Dr. Selem to see if they are candidates for LATISSE®.

How Do I Get Started with Latisse™ Eyelash Enhancer?
Dr. Joseph Selem and the staff at The Selem Center for Ophthalmology & Plastic Surgery would be happy to help you set up a private consultation to discuss Latisse® eyelash enhancer. Schedule an appointment online or call us at 305-444-0221.