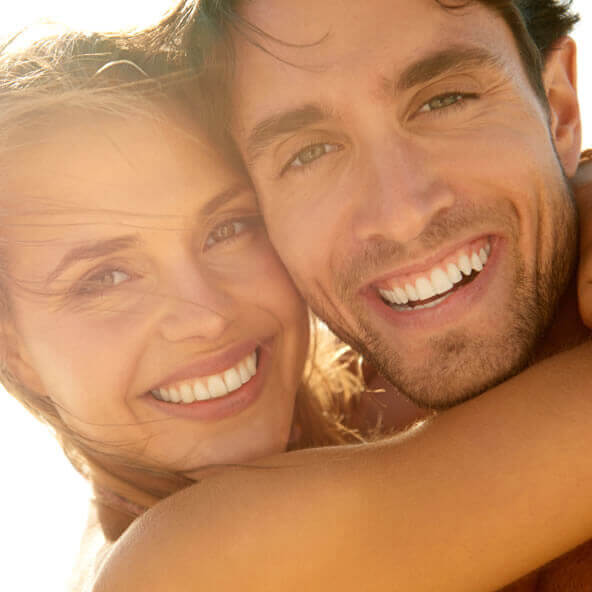 A combination of aging, genes, environmental factors, and weakened tissue create a common cosmetic concern of bulging fat pads with excess skin in our lower eyelids. This creates a puffy, fatigued, and aged appearance with dark circles and bags under our eyes. Chronic sun exposure and being born with a weakened tissue layer can predispose patients to present these signs at a younger age. Dr. Selem can help address these concerns though lower eyelid blepharoplasty.
Lower eyelid blepharoplasty is performed by one of two methods. If no excess skin is present, an "invisible incision" placed on the inside of the lower eyelid will give Dr. Selem access to these lower fat pads so that he can remove or carefully sculpt them in order to provide a natural cosmetic result. When excess skin is present, then a small incision will be discreetly placed at the base of the eyelashes to access the pads and remove the excess skin. This incision will heal inconspicuously with time. Dr. Selem's expertise will prevent a hollowed appearance, a common problem encountered with overzealous removal of lower eyelid fat pads.
The lower eyelid blepharoplasty procedure takes approximately 1 hour and can be performed in the office with the patient under local anesthesia, or at an outpatient surgical facility with sedation. A 1 cm thick contact lens is placed to protect the eyeball. An incision will be placed on the inside of the eyelid or just underneath the eyelashes, depending on the amount of excess skin. Patients should anticipate swelling and bruising for 7-10 days after eyelid surgery. Ice-packs will be placed over the eyes during the first 24 hours. Sutures used are self absorbing and dissolve 7-10 days after the procedure. Patients are seen at 1 week and 2 weeks after the procedure for their post-operative appointments. Dr. Selem will prescribe eye drops and ointment to aid with the healing until the eyelids re-establish their normal state. Lower eyelid blepharoplasty can be combined with laser skin resurfacing to treat lower eyelid wrinkling.
How Do I Get Started with Lower Eyelid Surgery?
Dr. Joseph Selem and the staff at The Selem Center for Ophthalmology & Plastic Surgery would be happy to help you set up a private consultation to discuss lower eyelid surgery. Schedule an appointment online or call us at 305-444-0221.